Bilimbe 360 Photo Booth spin for sale
360 Photo Booth – We create memorable 360 slow motion videos showcasing the guest as superstar kind of stature and it can be shared instantly to the Whats app, email and social media. "
Bilimbe customer engagement tool gives immense fun and enjoyment to the customers through various latest technology products. Current trending product is 360 photo booth, we are doing lot of events with that product and got huge response. So we want other event industry managers/ vendors to share the same product across other regions.
 We have started, 360 photo booth for sale both retail and wholesale. This 360 spin photo booth for sale is given at best cost in the market with great support. Please grab this opportunity and make your guests happy!
360 Degree Photo Booth Product Image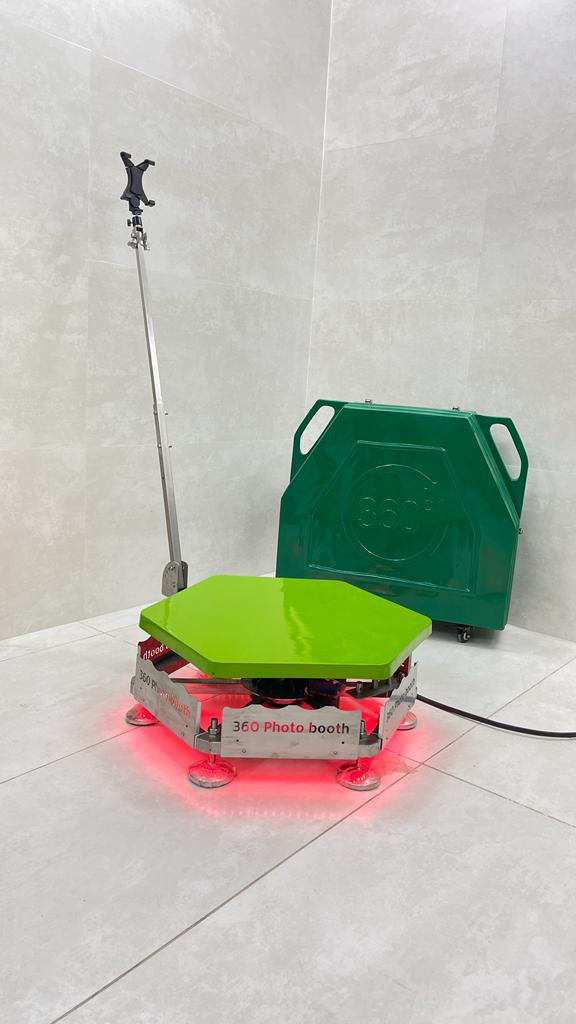 Product Specifications:
Diameter – 2.85 feet
Fully made of stainless steel
Battery / AC operation
Speed Control
Remote control
Forward reverse
Foot switch
Multi-color Lights
Geared drive without any belt
Warranty – 2 years.
Carrying case (Optional)
Software:
All guidance and software support will be provided
Slow motion and speed motion
Over lay addition
Social media share
Boomerang effect option
Music over lay